E3 might be gone for 2022, but that doesn't mean the video game industry is sitting quietly. Various publishers announced showcases taking place over the next few weeks. Here are the ones we know of so far.
Video Game Showcases Announced So Far
PlayStation State of Play – June 2
PlayStation revealed it will host a State of Play on Thursday, June 2 at 3 p.m. PT/ 5 p.m. CT/ 6 p.m. ET. The showcase will run for nearly 30 minutes with announcements from third-party developers and a peak at several games coming to PSVR2.
SEGA New Project Announcement Live Stream – June 3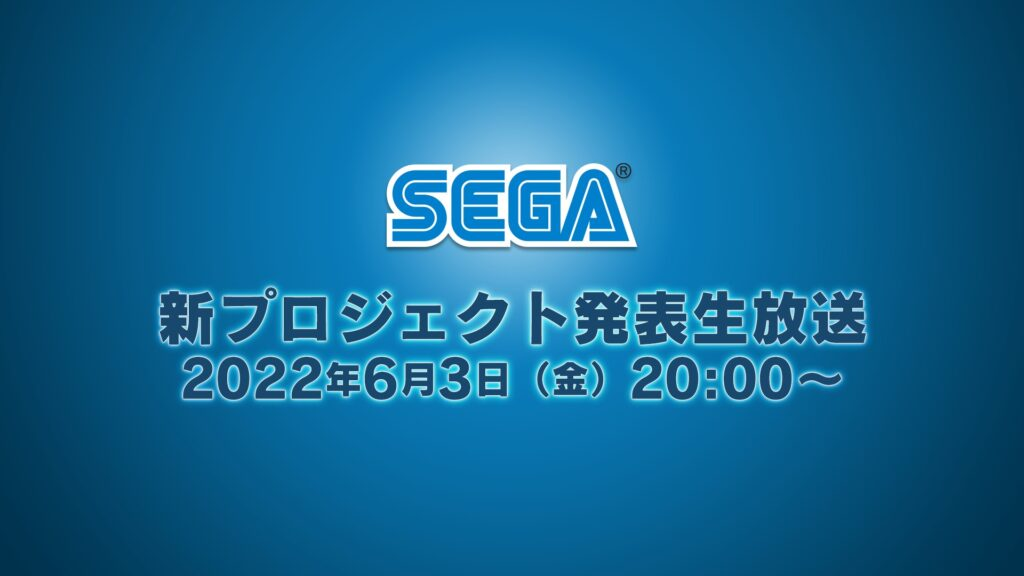 Set your alarms early to catch news from SEGA. The Japanese publisher hosts its live stream on Friday June 3 at 4 a.m. PT/ 6 a.m. CT/ 7 a.m. ET. Not much details were released outside of this tease.
"While you may feel a sense of deja vu with the lineup of presenters, please look forward to the announcement," SEGA said.
Watch on Twitch, YouTube, Twitter, Niconico
Summer Game Fest Kickoff Live – June 9
Building off the momentum of last year, Geoff Keighley returns with Summer Game Fest. It gets going on Thursday, June 9 at 11 a.m. PT/1 p.m. CT/2 p.m. ET. The show continues to bring a lot of hype with big video game announcements. Last year, the showcase ended with the big Elden Ring reveal. What could be the show closer this year? You must tune in to find out.
Watch on Twitch, YouTube, Twitter, Facebook, TikTok.
Future Games Show – June 11
The future of video games is now! Gamesradar+ returns with the Future Games Show on Saturday, June 11. The stream goes live at 12 p.m. PT / 2 p.m. CT / 3 p.m. ET. The showcase will run just over an hour and said to be full of new trailers, world premieres, and surprises.
Watch on Twitch, YouTube, Facebook.
Xbox Bethesda Games Showcase – June 12
Xbox never misses the "E3" weekend of announcements and they won't yet again this year. The company will host its Xbox/Bethesda Games Showcase on Sunday, June 12 at 10 a.m. PT/ 12 p.m. CT/ 1 p.m. ET. Little is known on what will be on the show or how long it will run. All we do know is the company will reveal upcoming games coming to Xbox Game Pass throughout the show.
Watch on Twitch, YouTube, Twitter, Facebook, TikTok, Twitch (ASL),
PC Gaming Show – June 12
PC gamers need news as well right? Jokes aside, PC Gaming Show returns on Sunday June 12 at 12:30 p.m. PT/ 2:30 p.m. CT/ 3:30 p.m. ET. Now in its eighth year, the show will feature a mix of announcements, brand-new trailers, and interviews with developers around the world. It will feature 45 titles and the team revealed a small sneak peek at the lineup.
An unannounced game from 11 bit studios
A brand-new project from Klei Entertainment
An exclusive interview on Arma 4 with Bohemia Interactive
The final trailer for Sam Barlow's mind-bending Immortality
New gameplay of the ambitious mod project Half-Life: Alyx – Levitation
An update on Warhammer 40,000: Space Marine 2 from Saber Interactive's Tim Willits
First gameplay from the highly anticipated grand strategy game Victoria 3
All of the showcases will be streamed on our Twitch channel as well. So feel free to choose the best place to watch for you!