Bandai Namco released a new trailer for upcoming horror puzzle-platformer Little Nightmares II just in time for Halloween and it definitely is spooky.
The trailer shows the players traversing the eerie world with grotesque monsters and creatures looking to stop you in your tracks. Players will need to solve deadly puzzles, fend off attacks, and watch out for traps to help Mono uncover the dark secrets of the Signal Tower.
Developed by Tarsier Studios, Little Nightmares II is the sequel to 2017 critically acclaimed hit Little Nightmares. The sequel will see the return of Six, the girl in the yellow coat, being controlled by the AI. The platformer took home "Best Nintendo Switch Game" at Gamescom 2020.
The company also announced a "Stay Tuned" bundle exclusive for the Bandai Namco Store. This bundle includes a diorama of both protagonists, SteelBook case, book of game art, soundtrack, and set of stickers. The bundle is availalbe to pre-order now for PlayStation 4 and Xbox One for $49.99, and Switch for $59.99. Those who buy the PS4 or Xbox One version will get a free next-gen upgrade to the respective platforms.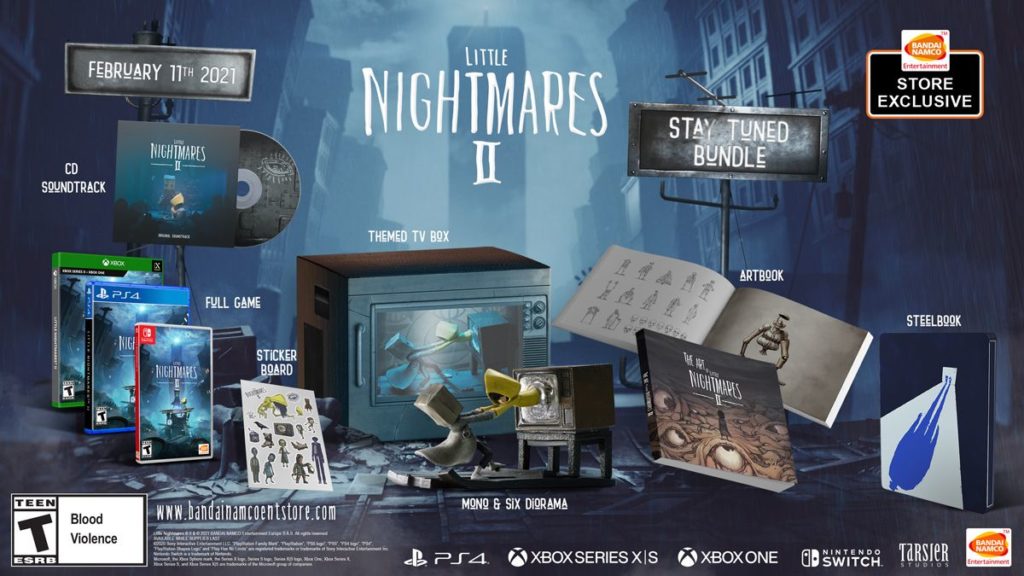 Little Nightmares II is due out for PlayStation 4, Xbox One, Switch, and PC via Steam on February 11, 2021, and for PlayStation 5 and Xbox Series X later in 2021.